Yesterday ...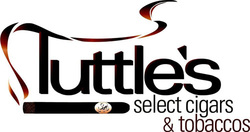 An iconic retailer of fine cigars,
Tuttle's Select Cigars and Tobaccos
opened its doors in 1994. Founder Gary Tuttle, with many years'
experience in the tobacco industry, established Tuttle's retail location
in the same building that it stands today at 3835 28th St. SE in Grand Rapids, Michigan.
For over 17 years, Gary Tuttle with partner Dale Eichenberg built a sound reputation as knowledgeable tobacconists who regularly stocked the finest products in each price category. Always a leader in the
West Michigan cigar community, Tuttle's Select Cigars and Tobaccos claims numerous "firsts" to include
the first exempted smoking lounge and the largest cedar lined, walk-in humidor in greater Grand Rapids.
Tuttle's was also the area's first authorized retailer of the
Fuente Fuente Opus X
, some of the world's
most rare and sought after cigars.
---
... and Today.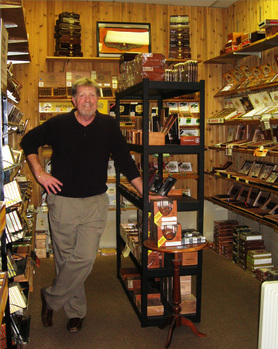 In February 2012, the successful
Tuttle's Select Cigars and Tobaccos franchise was
purchased by Mark Renzenbrink, a former broadcast executive
and long-time Tuttle's customer.

Today Tuttle's Select Cigars and Tobaccos remains a
well-regarded, popular source for cigars and pipe tobaccos in the greater Grand Rapids area. Mark, with continued engagement from
Dale Eichenberg, assures that Tuttle's patronage will continue to enjoy
the area's best selection and value for premium cigars and pipe tobaccos.

Honoring cigar aficionados Gary Tuttle and Dale Eichenberg, we
must fire up a fine smoke. Thank you, Gary and Dale, for giving
Tuttle's Select Cigars and Tobaccos a solid foundation upon which to build a strong future.
---