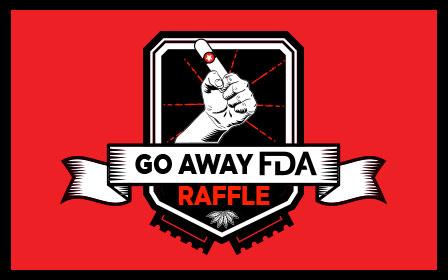 WE ARE GIVING AWAY A BOX OF CIGARS A WEEK FOR 52 WEEKS!
(Your ticket stays in for all 52 drawings, so you could win multiple times!)
The FDA is coming for your cigar rights, and Michigan needs your help to STOP them NOW!
From February 3, 2017 through January 26, 2018, the Michigan Premium Cigar and Pipe Retailers Association is raffling off a box of premium cigars every week for 52 weeks! Enter for your chance to win and protect your rights here in Michigan and at the Federal level, as we fight the FDA from regulation of our industry.
Ticket are available now through 03/01/17
FIRST DRAWING: February 3, 2017
LAST DRAWING: January 26, 2018
It is vitally important that every Michigan premium cigar smoker support this cause by purchasing a ticket. Without the support and help of consumers, retailers and manufacturers cannot fund the fight that we have on our hands. The importance of a grassroots campaign that involves every single cigar smoker cannot be minimized. Your support can make a difference. Please do your part and share this link with every cigar smoker you know, both in and out of Michigan.
Together we can make a difference!
BUY YOUR TICKETS
NOW
!
MICHIGAN RAFFLE LICENSE: #X94054
Michigan Premium
The MPCPRA is the united voice of Michigan's premium cigar and pipe retailers. MPCPRA is a trusted resource for its members.
The MPCPRA headquarters is located in Lansing, Michigan to provide a Lansing presence for our association and its members. MPCPRA was formed in 2008 and helped champion cigar bar and tobacco specialty exemptions from the 2010 smoking ban in Michigan.